Centre for comprehensive Orthocare &Trauma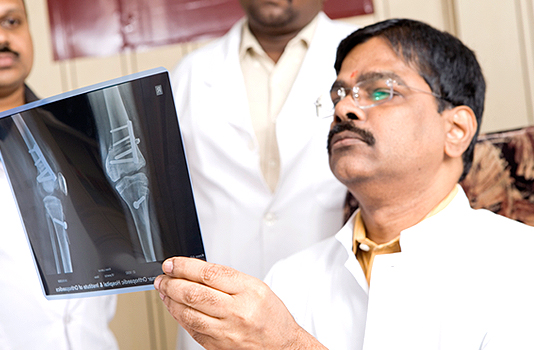 Krishna Kumar Orthopaedic Hospital and its team of specialists provide emergency orthopedic care and post-traumatic reconstructive surgery services for patients who have bone, joint or soft tissue injuries due to trauma, such as automobile accidents, industrial accidents or falls.
Orthopedic trauma care includes everything from repairing simple fractures to treating life-threatening situations with multiple broken bones. Trauma care encompasses nonsurgical methods like external fixation – casts or braces that stabilize an orthopedic injury – for fractures or dislocations, as well as innovative surgical techniques, such as minimally invasive surgery, internal fixation (using pins or screws to stabilize bone), bone graft substitutes and other methods.
Also there are more comprehensive orthocare treatments with specialties like Total joint Replacement, Arthroscopic surgery etc…