Insurance
You can avail any of the following insurance claim from our hospital.
Bajaj Allianz General Insurance
C.M Insurance
Dedicated Health Care
Family Health Plan Ltd
Good Health Plan Ltd
ICICI Prudential Life Insurance
MD India Health Care Pvt. Ltd.(Govt Employees, Pentioners)
Medi Assist India Private Limited
Star Health Insurance (Private)
TTK Health Care TPA P.Ltd
United India Insurance
MD India Health Care Services(TN Govt.) Pvt. Ltd.
E-Meditek Insurance Pvt.Ltd
Medicare TPA Services insurance Pvt.Ltd.
Raksha TPA Insurance
---
Tie up Companies List
We are the Authorised Hospital for the following Companies.
Ex Servicemen Contributory Health Scheme
Bharat Sanchar Nigam Limited
Nuclear Power Corporation of India Ltd
Indian Space Research Organization
Beach Minerals
---
Know more about Insurance Companies
Bajaj Allianz General Insurance
In these times of rising medical costs, Bajaj Allianz's Family Floater Health Guard Policy is the perfect health protection for you and your family. It takes care of the expensive medical treatment incurred during hospitalization resulting from serious illness or accident. You want to protect your family, but rising medical expenses mean that an unforeseen accident or illness can put your savings – and their future – in jeopardy. Protect your family with the Bajaj Allianz Family Floater Health Guard. This all-round health insurance policy covers you and your family against medical expenses such as hospitalization, doctor's consultation, diagnostic tests, medicines, ambulance, etc. Now you never have to worry about running out of cash when it comes to your family's treatment. More about BajajAllianz
---

Dedicated Health Care
Dedicated Healthcare Service TPA (DHS) is an Integrated Health Insurance Service provider servicing valued clients since April 2006 with Mumbai Head Office & pan India network of 23 branches. DHS Provides efficient and quality services to clients. DHS is headed by a highly qualified, experienced and dedicated Management Team serving both corporate and individual clients. DHS ventured into Micro Insurance in the year 2008 by servicing Rashtriya Swasth Bima Yojana. In the year 2011. DHS is accredited as an ISO 9001: 2008 certified TPA. More about DHS
---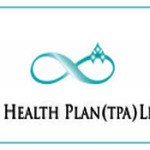 Family Health Plan Ltd
Family Health Plan (TPA) Ltd (FHPL) is pioneering as one of the best Third Party Administrators in Health Insurance sector for providing quality assistance to core groups of health care industry. FHPL is licensed by Insurance Regulatory Development Authority of India and acts as a nodal agency between the core groups of health care industry. The core groups are Insurance companies, insured members (Policy holders)) and Hospitals (healthcare service providers). FHPL ensures quality health care and bridges the gap between the sources for rendering the right service, at right time, to the right person, at a right price. More about Family Health Plan
---
Good Health Plan Ltd
Good Health TPA Services Limited is one of the largest Third Party Administrator in the country licensed by IRDA (Insurance regulatory and development authority) License No: 23, promoted by people who have vast experience in the field of health care & health insurance. Good Health TPA Services Limited has initiated the concept of managed care in the country with world class standards, to control spiraling medical cost and to make facilities accessible. Good Health TPA Services Limited reaches out to mediclaim subscribers and manages their healthcare needs proactively. Helping them to focus on staying healthy, rather than wait for an eventuality to rush for medical aid, Good Health TPA Services Limited aspires to helps its needy subscribers at all stages i.e., selection of specialists, selection of hospitals, hassle free cashless accessibility, negotiations in discounting tariffs with network hospitals, cost control / minimization of hospital claims. More about Good Health
---
ICICI lombard General Insurance
"With ICICI Lombard you can get a variety of health cover options. You can cover your family, add on to your existing insurance or opt for a cover against specific illnesses. Choose the best Health insurance you want."
---
MD India Health Care
MDIndia Healthcare Service (TPA) Pvt. Ltd. was formed in November 2000, a licensed third Party Administrator (License No. 005) and were very soon a leading company in the insurance sector. The success of the Company has been built year on year by an ability to anticipate the future requirements of the Health insurance industry. We focus on providing the best third-party claims administration services to self-insured, alternative and traditionally insured clients.
Focus on the needs of current and new employer clients.
The needs of employers looking for new health alternatives.
Focus on the changing needs of agents and brokers in the market.
Focus on making MDIndia the most well-respected, quality health and welfare administrator while significantly growing business.
Focus on the medical economics that are driving healthcare today.
Focus on fiscal responsibility.
More about MD India Health Care
---
Medi Assist India Private Limited
We provide Cashless Hospitalization for our customers through a network of Healthcare Service Providers across India. Healthcare Service Providers in the form of hospitals, nursing homes, diagnostic centers, etc. form the vital façade of our services in the process of Cashless Hospitalization Currently, we have over 4000 such Health Care Service providers in our network and we continue to add more service providers to widen the presence of cashless healthcare delivery points. Interested Healthcare Service providers shall sign an MOU with Medi Assist to become a member of the Medi Assist Network. Thereby, they can become points of presence to deliver cashless hospitalization to Medi Assist card holders as per the Cashless Hospitalization Procedure.More about Medi Assist
---
Star Health Insurance
Star Health offers a wide variety of Health Insurance products designed to meet the needs of Family, Senior citizens and Individuals. Star Accident care insurance policy – a policy that offers a protection to you and your loved ones in case you meet with an accident.
Star Health and Allied Insurance Co Ltd is a joint venture between Oman Insurance Company UAE, Leading NRIs and an Indian company being a special purpose vehicle formed by a group of business tycoons. M/s. ICICI Ventures and M/s. Sequoia Capital have also invested in the Company. In February 2013, Tata Capital invested in Star Health Insurance thereby increasing the company's total capital base to INR5.49 billion (US$89 million).
In April 2013,Star Health Insurance became the first Insurance company to launch a specialty policy for people suffering from Cardiac ailments, Star Cardiac care the one of its kind policy for persons who had undergone Heart Surgeries(Angioplasty and ByPass)
More about Star Health
---
TTK Health Care TPA P.Ltd
"TTK" the three letters that stand for quality consumer products at affordable prices. A reputation built across eight decades. An organization that started out as an indenting agency and grew to what it is today with path-breaking marketing ideas. Those core values that created TTK into a force to be reckoned with continue to define the framework of the TTK Group even today. Tiruvellore Thattai Krishnamachari better known as TTK gave up law, joining with A R Doraisami Iyengar who was running a consumer goods firm in Chennai. The firm represented Levers Brothers. When Iyengar died in 1928, TTK was awarded the Levers Brothers agency. TT Krishnamachari & Co. was set up in the same year to handle the business and the rest is history! Today TTK is a totally integrated manufacturing and marketing Group. While maintaining leadership in specific product categories in India, the TTK Group reaches out to the world with its core products – kitchenware, pharmaceuticals, condoms, medical devices, food products etc. TTK Healthcare Ltd., a part of the TTK Group was incorporated in 1958 and went public in 1985. More about TTK
---
United India Insurance
United India Insurance Company Limited (Wholly owned by Govt. of India) under Department of Financial Services, Ministry Of Finance (India) is a public sector General Insurance Company of India and one of the top General Insurers in Asia. With the net worth of ? 5407 crores and profit of ? 528 crores, the company has collected gross premium of ? 9709 crores as of in the financial year 2013-14. The company has more than seven decades of experience in Non-life Insurance business and was formed to its present form by the merger of 22 companies, consequent to the nationalisation of General Insurance companies in India. United India Insurance Company Limited was incorporated as a Company on 18 February, 1938. General Insurance Business in India was nationalized in 1972. A total of 12 Indian Insurance Companies, 4 Cooperative Insurance Societies and Indian operations of 5 Foreign Insurers, besides General Insurance operations of southern region of Life Insurance Corporation of India were merged with United India Insurance Company Limited. After nationalization the company has grown by leaps and bounds and has a workforce of about 18000 epmloyees spread across more than 1600 offices providing insurance cover to more than 2 Crore policy holders. The Company has variety of insurance products to provide insurance cover ranging from bullock carts to satellites.More about United India
---
Raksha Insurance
Raksha TPA Pvt. Ltd is one of the premier and most comprehensive Health service facilitator. With its vast experience as a Health Service provider, Raksha TPA has emerged as one of the leading Third Party Administrators in providing Unique and innovative services through Web based technology linking the Insurer, Insured and Provider has merit of being the ISO 9001:2000 certified company, provided by TUV of Germany. Raksha TPA Pvt. Ltd. an IRDA Licensed Company promoted by Mrs. Ritu Nanda – An Icon in the Insurance Industry and Padma Bhusan Dr. Naresh Trehan, Chief Thoracic and Vascular Surgeon of International Fame.
Raksha TPA is an IRDA Licensed Third Party Administrator committed to maintain best quality services to the customer's satisfaction on consistent basis. All the executives and employees of Raksha TPA are fully responsible and dedicated for continual efforts to improve quality and management system.More about Raksha Insurance
---